Service Details
Orthodontic Treatment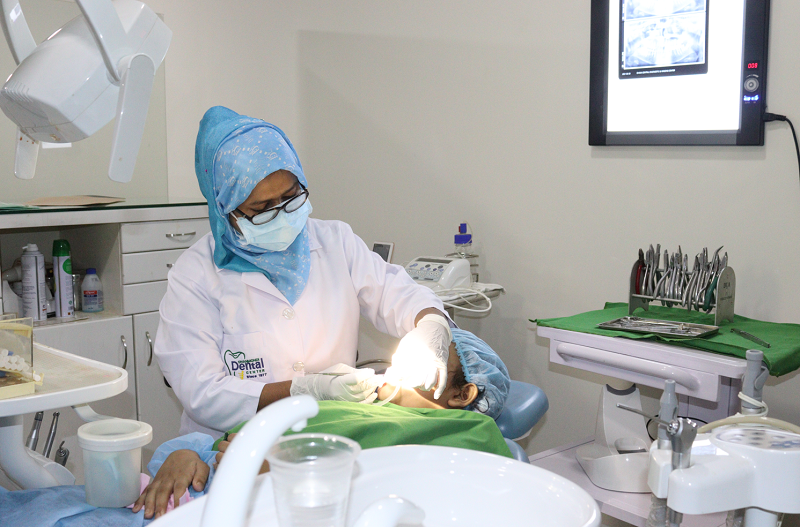 Orthodontics as the specialty is called the branch of dentistry that specializes in the diagnosis, prevention and treatment of dental and facial irregularities.
An orthodontics is highly specialist who has not only graduated as a dental surgeon but has returned to university for post - graduate training on a full-time basis. Post – graduate training lasts a minimum of 5 years with rigorous hands of training and participation in research project.
Why Choose An Orthodontics?
The technical term for orthodontics problem is "malocclusion`` Which mean "bad bite''. Its natural everybody wants to have lovely and eye – catching smile and they can get it by orthodontics treatment. Your orthodontist will work with your dentist to provide you with the best treatment plan to treat growth related jaw problems, problems associated with bad bite and surgical procedures with require complicated jaw corrections.
Our center is committed to offering cutting edge treatment to our patients. This includes proper diagnosis and treatment planning for patient's problem. Our orthodontics experience in handling even the most complicated problems is one of the major assets of our clinic. The orthodontist team in coordination with maxillofacial surgeons and endodontist has solved many atypical dental problems. As a result, our clinical team thrives to design and execute the best of the clinical practice.
Clear Aligner (Invisalign)
Preventive Orthodontics for young children
Interceptive Orthodontics
Fixed Braces
Ceramic Braces
Retainer
Functional/Habit Breaking Appliances
Individually Fabricated Mouth Guard for those playing Contact Sports
Our orthodontics team is well trained with all the latest technological advances in the field of this subject. We use various type of orthodontic or functional appliances according to non- growing or growing patient. We also use various type of appliances system, Eg-Roth ,Demon, Begs to consider the patient problem. Not only that we also choose multiple types of braces for patient's comport and esthetic Eg-Roth,Self Lighting,Ceramic,Beg,s Demon. Our Technologies are:
CAD-CAM SOFTWEAR FOR INVISALIGN
3D printing technology
Demon Braces
Reverse pool head gear
Clear Aligner
Best dental clinic in Bangladesh